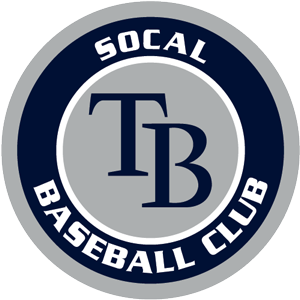 TB SoCal has earned the reputation as one of the most prominent college development and showcase organizations West of the Mississippi. The program was created with the organic mindset of growing players throughout their teenage years. We also take pride in preparing them for high school, collegiate, and professional careers. We are not obsessed with being the largest organization, but remain committed to developing players. We remain committed to building relationships with our players and their families.
TB SoCal has developed a major presence in college baseball and is a trusted national source for recruiting. The reason for this is simple. Our players develop, compete, and make educated decisions for the right college program fit. Whether a packed stadium in the SEC, majestic Pac 12, or even the elite academic fields of the Ivy Leagues, our players have been able to branch out and more importantly contribute immediately once on campus. Multiple players have been drafted in the last three years and that number will grow tremendously in the 2021 draft.
Our players/families come from many different areas in Southern California, Arizona, Nevada, and Hawaii. This allows for a diverse group of people within our organization. Our players are able to practice and workout in locations close to where they live. We have multiple premier field locations! Our coaching staff is extremely accomplished in their personal professional, collegiate and high school playing and coaching careers. TB SoCal coaches are made up of many current and former college head coaches! Many are from current D1 Powerhouse programs, MLB scouting supervisors, NCAA All Americans, and the most distinguished High Schools.
Our goal is to develop players that can possess great character, mental and physical toughness, skill, work ethic, and respect for the game and others. We have won multiple USA Team Championships, Perfect Game Elite Tournaments, Prospect Wire Championships, PBR Series, and The Arizona Fall Classics at all age levels. We have won at all levels while protecting the health and welfare of our players. We will NEVER jeopardize the health and well being of our players to win games or tournaments. College Coaches and pro scouts know they will receive honesty and professionalism from our staff when getting advice about our players. They trust the TB SoCal program!